Outdoor Graphics
Outdoor graphics can be huge!! You can promote your business, product, or service on most anything with a little creativity!! Exterior murals are even bigger!! We can produce murals of just about unlimited size. Murals are a great way to add a wondrous element to large walls and areas. From vinyl materials to papers, fabric, canvas, and banner materials, murals are a great way to make a big impression.
Typical Mural Uses
Construction Sidewalk Barricades
Mall Construction Barricades
Building Wraps for Events and Construction
Some of the exterior products we offer are
Vinyl banners
Building wraps
Temporary barricade murals
Flat signage
Street Spam :) corrugated plastic signs
Dimensional lettering for flat walls and signs
Event signage
Custom graphics on glass (perforated or solid)
Street signs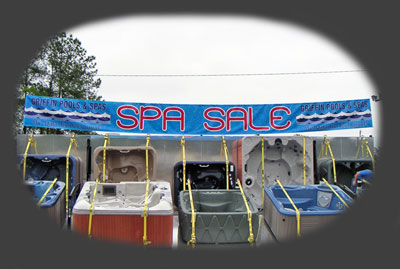 These are some of the typical applications for the products we can produce. There are many possibilities for outdoor graphics and we are always open to exploring new ideas and creative uses for the products we offer. To see more some examples of the large format uses and the services we offer please feel free to browse our site check out our gallery. Give us a call today to discuss your creative idea or custom project.